OUR MISSION/VISION: We, the Columban Sisters, are an inter-cultural group of religious women committed to continue Christís mission of spreading the Good News of Godís special love for us, especially among the poor and the oppressed in the different parts of the world where we are sent Ė Chile, China, England, Hong Kong, Ireland, Korea, Myanmar (formerly Burma), Peru, Philippines, Scotland and the United States.
Send us your Messages:
OR, You may get in touch with us through:
-
Sister Mercedes (formerly Sr. M. Remedios) Ventenilla
Columban Sisters
632 Pinaglabanan Street
San Juan, Metro Manila 1500
Philippines
Tel: 726-0631 or 726-7401
email Sister Mercedes
Cell Phone: 0917-627-4750
email The Columban Sisters, Philippines
We hope to hear from you soon. Please disseminate our website address to your former classmates/schoolmates and friends. Thanks a million. We remember you and your loved ones everyday at prayer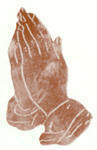 - The Columban Sisters
Through our varied ministries, nourished by the Word of God and the Eucharist and by sharing of our own faith and life experiences, we hope to contribute towards the transformation of the world.
Inspired by our patron saint, St.Columban, a great missionary in Europe, we journey with Christ sharing his mission even to the giving of life itself.
HISTORY: We were founded in Ireland in 1924. We came into existence in response to a call to help the people of China, especially the women and children. This call was heard by many women, among them former Lady Frances Moloney, a young widow of Sir Alfred Moloney, Governor of British Honduras (Belize) and later of Trinidad. Frances Moloney was searching for a way of life that would make a difference to the most needy.
A few years previously Father John Blowick, a professor at the National Seminary in Maynooth, in Ireland, joined the newly founded Maynooth Mission to China (known today as the Columban Missionary Society). He was to play a pivotal role in the founding of the Columban Missionary Sisters. Our first Sisters were sent to China as soon as they were professed. From there we spread out to different countries in the world
Here, in the Philippines, we worked in :

| | |
| --- | --- |
| 1. St. Columban Academy (now College), Lingayen | 7. St. Michael High School, Tangub City |
| 2. Immaculate Conception College, Ozamiz City | 8. Sacred Heart High School, Molave. |
| 3. Malate Catholic School | 9. St. Columban High School, Labrador |
| 4. Columban College, Olongapo City | 10. St. Joseph High School, Sinacaban |
| 5. St. Joseph School, Olongapo City | 11. San Isidro Academy,Tudela |
| 6. Malasiqui Catholic School | |
OUR PRESENT MINISTRIES IN THE PHILIPPPINES: Since we are more needed now in pastoral work, we handed over all these schools to other religious groups and priests, so we can be fully involved in the following ministries:
-
special education of adults and children with special needs
-
empowering people, especially the tribal, to claim their dignity and rights
-
promoting the integrity of creation
-
dialogue of life with people of other religions and cultures
-
care of the elderly and the sick poor in the depressed areas